Feel the Power: Enhance your game with Magic Token!
Keep track of your most important indicators, use tokens or game tools within one compact programmable device compatible with Magic: The Gathering and other CCGs!
We've started this project to create an ultimately new product for MTG: the set of programmable digital counters, compatible with any CCG of your choice, that cover most of your needs in the game!
Create tokens and keep count of creatures, treasures, or clues with one device instead of cards, dices, chips etc. Use digital coin, dice, or timer tool. Change the number of your creature's power and toughness on the screen with just one tap. Play easy, flexible and with style!
Magic Token is a NEW gaming experience and we appreciate your support. Suscribe now and stay tuned!
The ultimate tool for Magic: The Gathering
Use Magic Token as single life counter or double power/toughness counter. Set it as a +X/+X counter to show the modified creature state. Put it instead of Creature, Treasure or Clue tokens or cards.
Easily change the color of the lighting to match your deck identity in ANY canonical combo!
Maximize your playing surface with Magic Token set
No more mess and useless tokens in your gaming zone! Now you'll have a compact, effective, stylish and long lasting digital acessory to enhance your game. You won't need to buy and carry dozens of bulky trinkets, multiple tokens or wobbly dice counters, that are easy to flip with any move.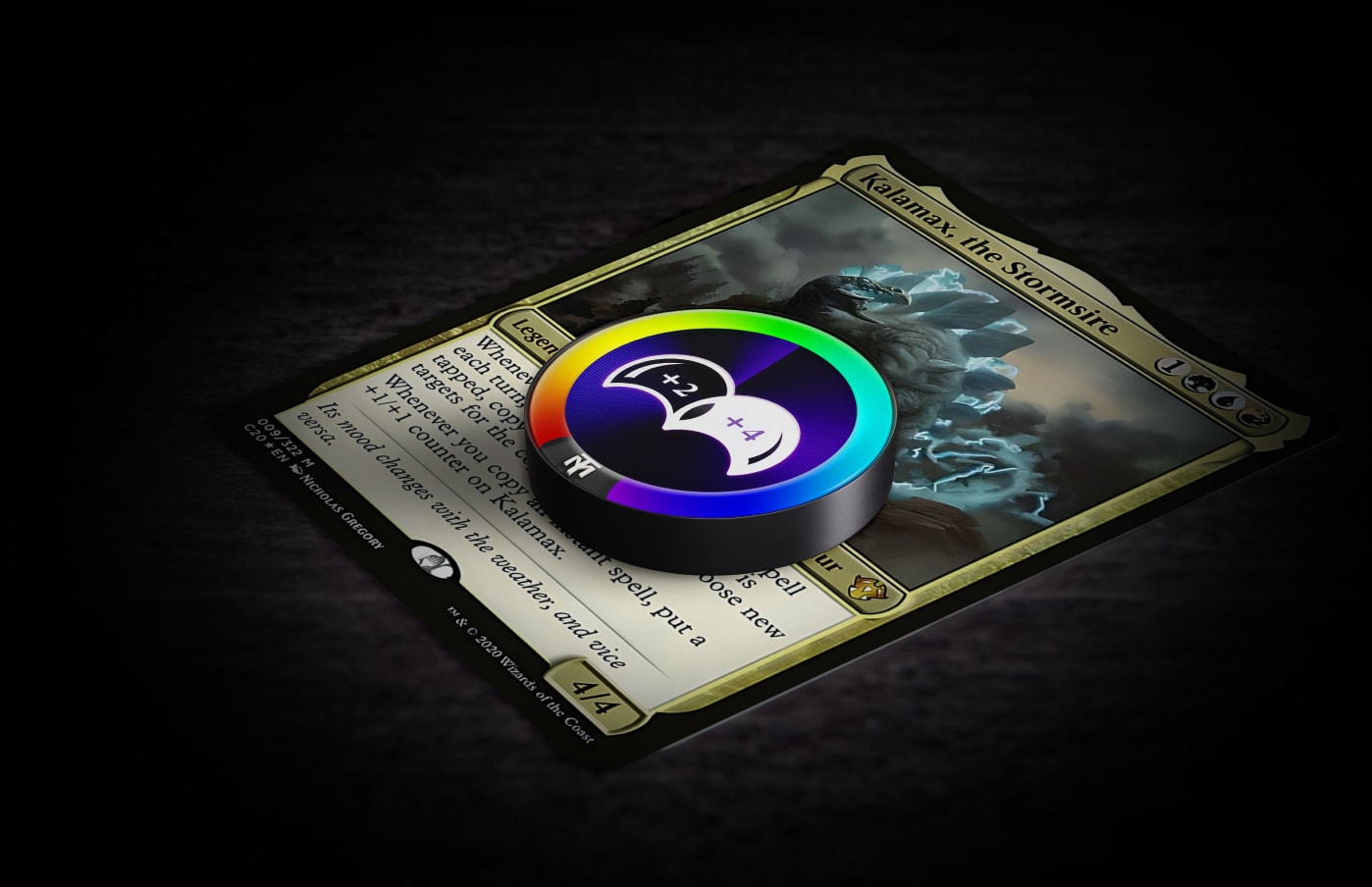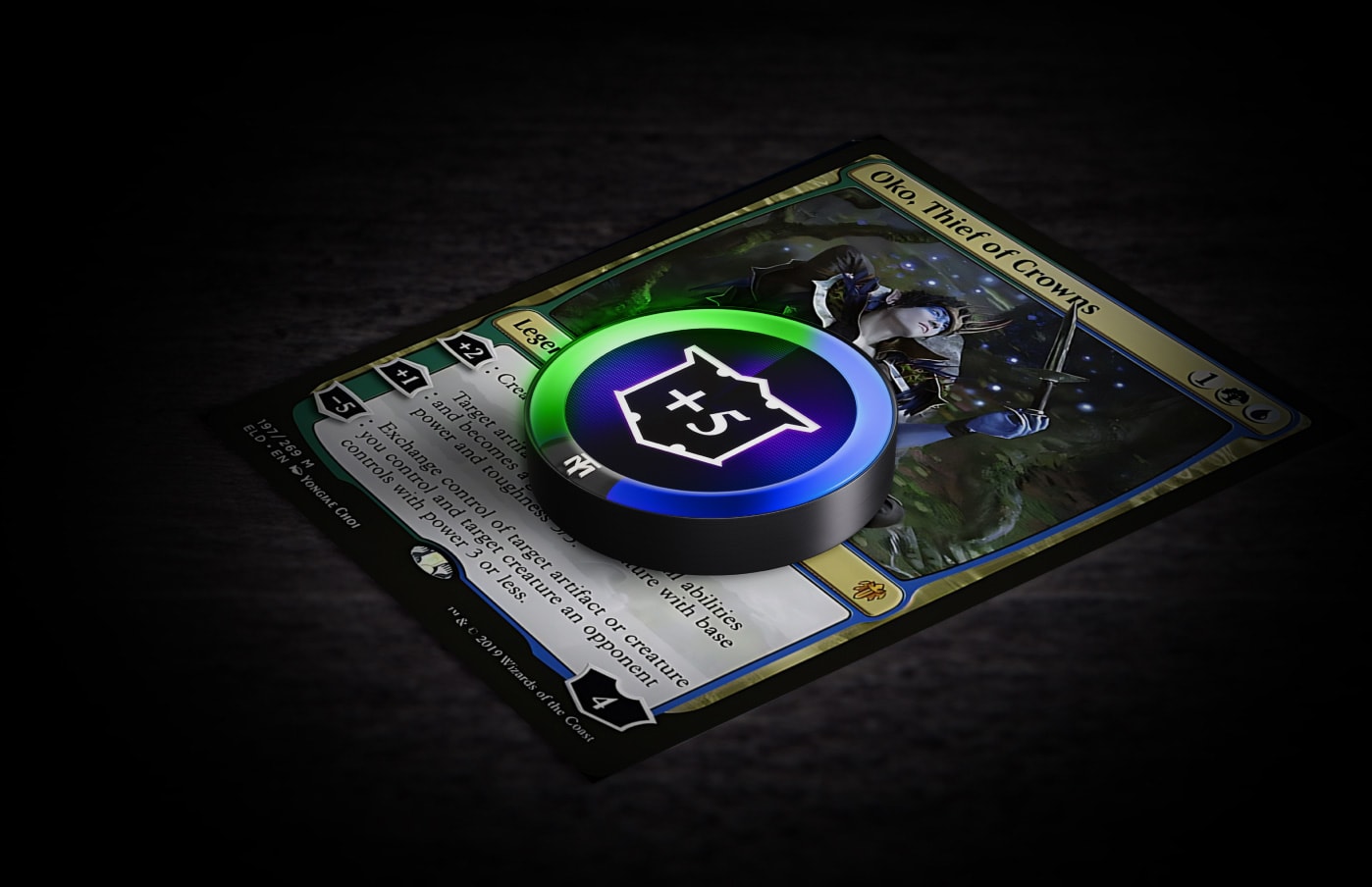 Dimensions: Diameter: 1,5″⌀
Height: 12mm↨
Battery life: 6 hr of active game
up to 10 hr standby
Charging: Wireless technology
Full charge in 1 hr
Display: Touchscreen 1,28″⌀
HD picture
Need counters or tokens? Play it either way!
Use it as single counters, double power\toughness counters or multiple treasure, creature, clue tokens and add ambient light to create complex combinations!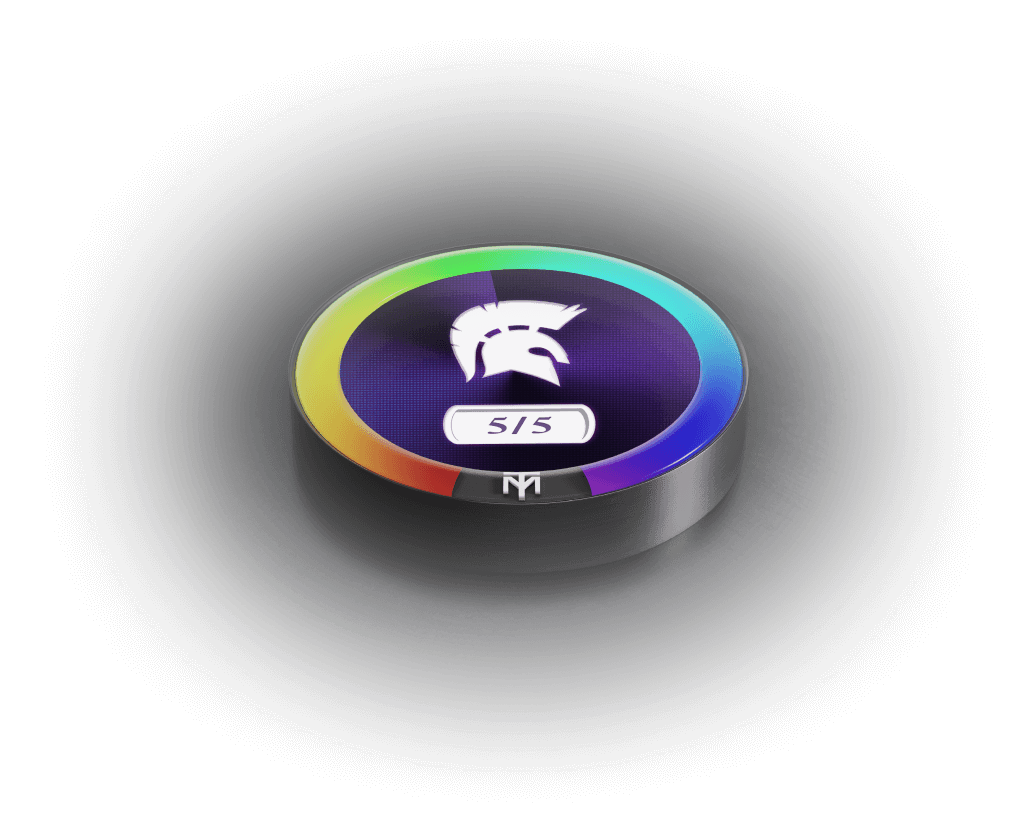 All-in-one! Digital tools for any game.
Keep your phone charged and your game quick, neat, and flawless! With the Magic Token, you get all the tools in one! Roll the dice, flip the coin, or use the countdown timer to keep the game dynamics at a thrilling pace.
Frequently Asked Questions
What do I get after subscribing?
By subscribing, you secure your Magic Token set from our first batch at a SPECIAL price and have an update on every stage. We Use your e-mail respectfully and only for communication.
What is the expected price?
The apx. price for our lux Magic Token set is $250. Set includes four compact, multifunctional programmable tokens and a wireless charging case to always keep them charged. For our first subscribers we secure it the SPECIAL price of $150. We believe, that true support shold be rewarded!
How do I know that Magic Tokens are already available?
We'll keep you updated and send you letters with all the detailed information. We are not using your e-mail for any other aim than getting in touch and creating the new Magic world together!

Get your hands on Magic Token set today!
Subscribe now to secure your game-changing Magic Token set at a special price! Once we have news on the project, you'll receive a personal email with all the details.
Thank you for joining us on this magical journey!
We've received your information and we're excited to have you on board. Be on the lookout for a personal email from us with all the details🔮